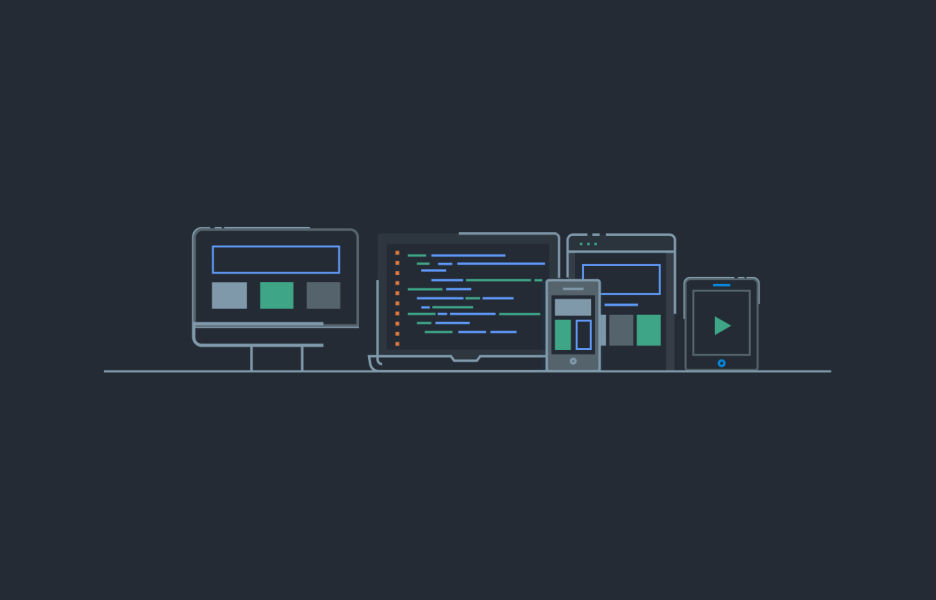 Let's be real: technical interviews in English can be intimidating. But they don't have to be. In fact, half the battle is knowing what to expect.
If you get the jitters just thinking about your upcoming interview, you've come to the right place. We'll go over common expectations and questions so you feel comfortable about what will go down in your interview.
At the same time, we'll go over some tips for LATAM developers who are feeling extra nervous about showing off their skills and personality in English. The bottom line: a little preparation can go a long way in acing your technical interview.
What are US-based companies looking for in a technical interview?
US-based companies aren't just looking for the best and brightest LATAM developer talent. While having advanced coding skills are a must, it's equally important to communicate well and be eager to improve. In other words, the interview is your chance to show that you'd be great to work with.
Some key traits US-based companies are interested in include:
Coding skills

Communication skills

Eager to improve as a developer

Friendly personality

Ability to handle stress

Ability to receive feedback

Ability to collaborate well

Problem-solving abilities

Creativity

Cultural fit
Of course, you don't have to be a superhero and shine in all these categories. You also don't have to be the most outgoing person ever to demonstrate that you'd be a nice addition to the team. However, you do need to show that you communicate and collaborate well. Want to impress with your soft skills? Here's the ultimate list of soft skills every remote worker should have.
6 tips for an English technical interview
So what exactly will happen during your technical interview? Knowing what to expect will help you not only survive the interview but stand out from hundreds of other LATAM developers. Let's go through some tips for succeeding in the English technical interview.
1. Know what to expect
A typical technical interview isn't just chit-chat. You'll be expected to complete coding tasks or challenges. In the past, this was done in-person on paper or on a whiteboard. Nowadays, for remote jobs, you'll complete this during a video call or as a take-home assignment.
If you're based in South America, you'll likely have a remote interview. During the interview, you may be asked to use a web editor (such as CoderPad, Collabedit, or simply a Google Doc) and share your screen as you complete the task. You should be familiar with common web editors and video call features to easily share and discuss your code during the call.
Remember: the idea of a coding challenge isn't just that you get the "right answers." In fact, most of the time, the interviewer is looking for how you approach the problem and how well you're able to communicate your decisions. The company may also be testing if you're able to debug problems and how you react under pressure.
2. Communicate during the technical interview
Communication is the #1 soft skill that interviewers want to see in action, especially from developers in Latin America who may be used to other cultural norms. During the technical interview, you can show your communication skills in a few essential ways:
Don't rush.

Talk slowly and clearly as much as possible.

Think out loud.

Explain step-by-step what you're doing and why.

Ask questions.

This will show you care about following instructions.

Start with what you know

, especially if you're stuck. From there, move logically forward.

Debug your own code.

If you notice problems, be sure to say so.
These are just a few ways to showcase your communication skills during the technical interview.
3. Stay calm when speaking English
US-based companies are also interested in how well you communicate in English as a LATAM developer. Nobody expects you to speak flawlessly, but it's important to be able to explain your thought process.
If you don't remember how to say a certain word in English, don't dwell on it. Stay calm and find another way to explain it. In the future, you may present code to clients, so interviewers are looking to see if you can handle this without losing your cool.
Pro tip: One English phrase to keep on hand is "Let's." As you're explaining code, you can say things like "Ok, let's make sure… let's work on… let's prepare… let's come back to…" Using "let's" is easy and can keep your thought process clear.
4. Prepare common questions but don't memorize answers
It's always a good idea to prepare for technical interview questions. This can help clarify what you know and how you will approach certain tasks. Here are some general questions you should think about beforehand:
"Tell me about yourself."

A past successful project.

Challenges you faced on a past project.

Your strengths, weaknesses, and future goals.
The dreaded "tell me about yourself" is especially important as a LATAM developer. Take this chance to give a quick pitch about where you're from, your professional accomplishments, and why you're interested in the job. Your personality is a plus here!
On the other hand, technical interview questions will be a bit more involved. You can study before your interview, but don't cram. You might try solving a coding practice question every day to get you ready. This will help you polish what you already know and make it easier for you on interview day.
We urge you not to memorize answers to any of these technical interview questions. Instead, understand how to retrace your process, including how to explain each step to your interviewer. This will also come off as more natural and prevent you from making mistakes.
5. Put your mindset first in the technical interview
The most common mistake during a technical interview is attitude. The way you interact with the interviewer, respond to questions, and demonstrate your skills should be molded by the right mindset. Generally speaking, avoid being too stubborn, arrogant, or flippant.
During a remote interview, you shouldn't appear distracted either. Don't look at unread emails or sneakily Google answers. Maintain steady eye contact with your interviewer on the call and give him/her your full attention.
Ultimately, you should approach the technical interview as an opportunity to connect with the interviewer. Make some friendly small talk before getting into the details. Another good idea is to explain your code using "let's" or "we" to show your sense of team spirit. At the end of the interview, be sure to thank your interviewer too.
6. Don't forget about your visual impression
Remote jobs will be done… well, remotely. That means the way you present yourself during a remote interview is vital. If you get the job, this is how you'll appear when virtual team-building and in meetings with future clients!
Take special care to make a good first visual impression. Make sure your desk has good lighting and a neutral background. You should be sitting upright and wearing business casual. Most importantly, test your internet speed beforehand so that you don't have any interruptions.
Get hired by a US-based company
Whew! The technical interview may seem complex, but in the end, you'll do well if you prepare a little ahead of time and keep an open mindset during the process. No interview is the end of the world. Trust us.
If you're a LATAM developer hoping to get hired by a US-based company, you may go through several interviews before landing a job. This process may have ups and downs, but these tips will increase your chances of acing the technical interview and getting hired.
Working for a US-based company is within reach. Sign up at TECLA.io if you're ready to land your dream job! You can also get more tips by subscribing to our newsletter or following us on social media.
TECLA was extremely helpful in ensuring that the right developers joined our team.
We've had great results with TECLA's recruiting. The developers we hired allowed us to drastically increase the pace of our development process and try new things more efficiently. This is crucial for us as we continue to grow!
Start
Hiring
---
Fill out the following form if you'd like us to reach out with more information.