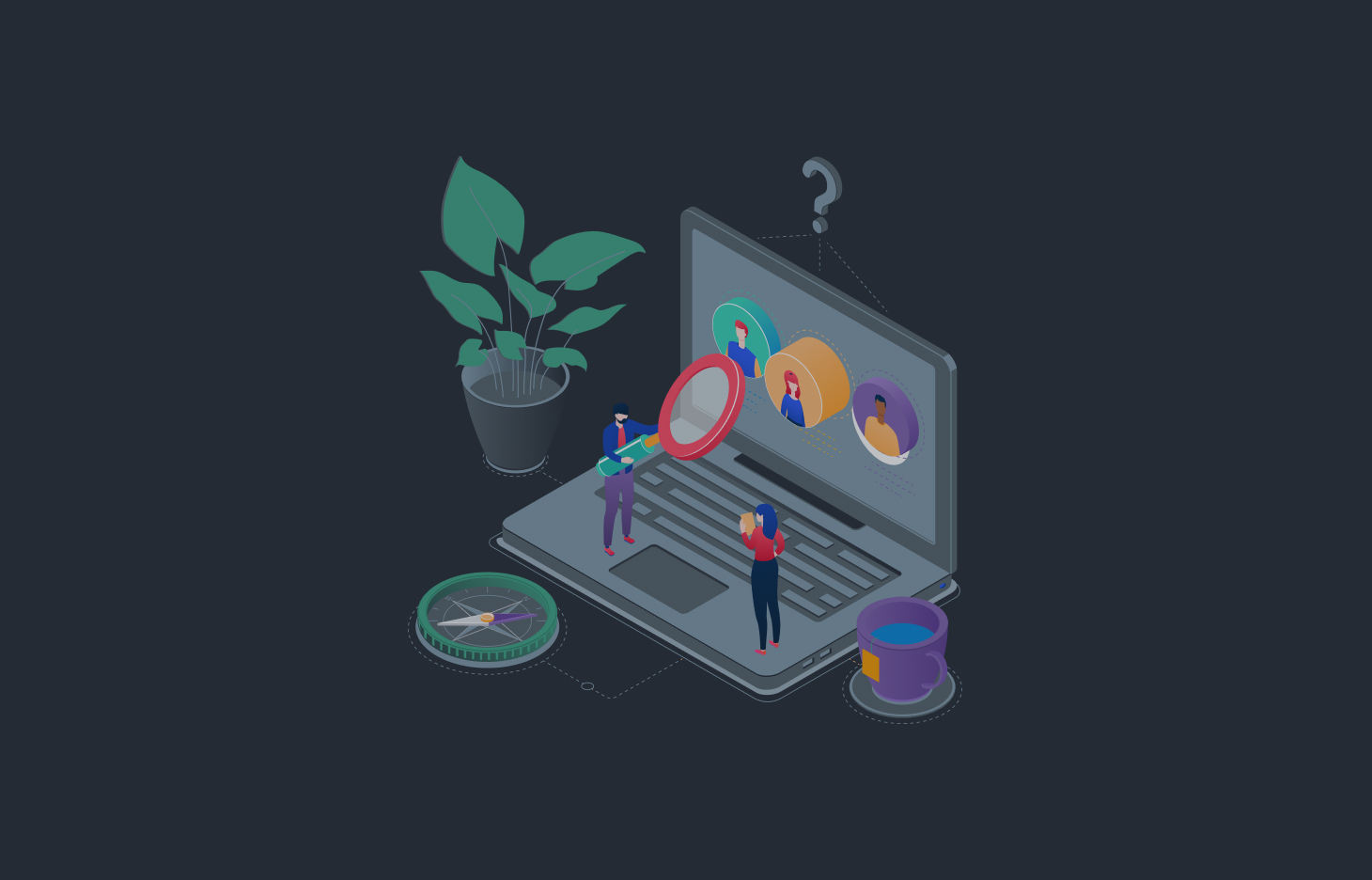 As technology continues to take part in nearly every facet of our work environment and the trend of hiring remotely continues to become a legitimate option for many roles, the recruiting and hiring process is increasingly more reliant on online methods of communication.
Telecommuting, as many still call it, is a global phenomenon. That's undeniable. Industries ranging from healthcare, retail, finance to communications and tech have vacancies that can be filled and successfully executed by someone all the way across the state, country, or even world.
A study conducted by the International Data Corporation (IDC) said that it's estimated that by 2020 72% of the workforce in America will be working remotely. After digesting that surprising projection we started thinking about how important the role of hiring managers is these days (more than ever).
Since the hiring landscape is changing, we wanted to share 5 useful tips to keep in mind when conducting your next online interview.
Double Check Your Tech

Even the best online tools can sometimes let you down. Have a few minutes before the interview to make sure your equipment for the interview is working properly because you don't want to delay the meeting over updates to your software or make the candidate feel a bit uncomfortable.
Video Killed The Phone Conference

The benefits of video chatting with your candidate are higher than with a regular call because you can see their body language, take a peek at their home office, evaluate their disposition and learn a little more about the personality of your interviewee.
Record Your Interview

Many video call tools allow you to record the live interview. This will allow you to share it with other people on your team so that you can go back and assess at a later date. You also have the alternative of recording your questions in a video and send them to the candidate in advance, but we definitely recommend at least one live on-one-one interview throughout all the process.
Verbal and Written Skills

In this remote world, many hiring managers place a lot of emphasis on making sure that the candidate has intermediate or advanced English-speaking skills. Many forget that it's just as important to test the candidate's writing skills. Don't forget that in today's tech world, even when team members are in the same office, chat and email tend to be the most important way to communicate. If you are interviewing a candidate from outside the U.S. don't just focus on their speaking abilities. Also, try to exchange multiple emails with the candidate to test how good their writing abilities are.
Honesty is Key

The same way you want your future employee to be honest with you, you should be upfront with them. They should get a very realistic picture of what it's like to be a part of the team. Chuck Vadun, communications director at Fire Engine RED, emphasizes the practice of introducing your candidate to the team to paint a real picture of the company for them:
"Final-round candidates have the 'Why You Don't Want to Work Here' (WYDWTWH) call. It helps the candidate better understand our virtual environment and provides him/her with full disclosure of what it's like to work at Fire Engine RED. On the call are three or four team members, usually, from outside the department the candidate would be joining, and excluding the hiring manager. It's not a 'cheerleader' session; team members are honest and upfront about the good, the bad, and the ugly."
In the end, hiring a full-time or part-time remote worker might require some changes related to how your company addresses initial interviews with applicants, but your ultimate goal is to assess if their skills match your company's needs, understand the level of interest of the candidate, and learn if their personality fits your culture and core values. Keep this in mind the next time you have to evaluate a remote prospect and you'll have a truly beneficial online interview.
TECLA was extremely helpful in ensuring that the right developers joined our team.
We've had great results with TECLA's recruiting. The developers we hired allowed us to drastically increase the pace of our development process and try new things more efficiently. This is crucial for us as we continue to grow!
Start
Hiring
---
Fill out the following form if you'd like us to reach out with more information.