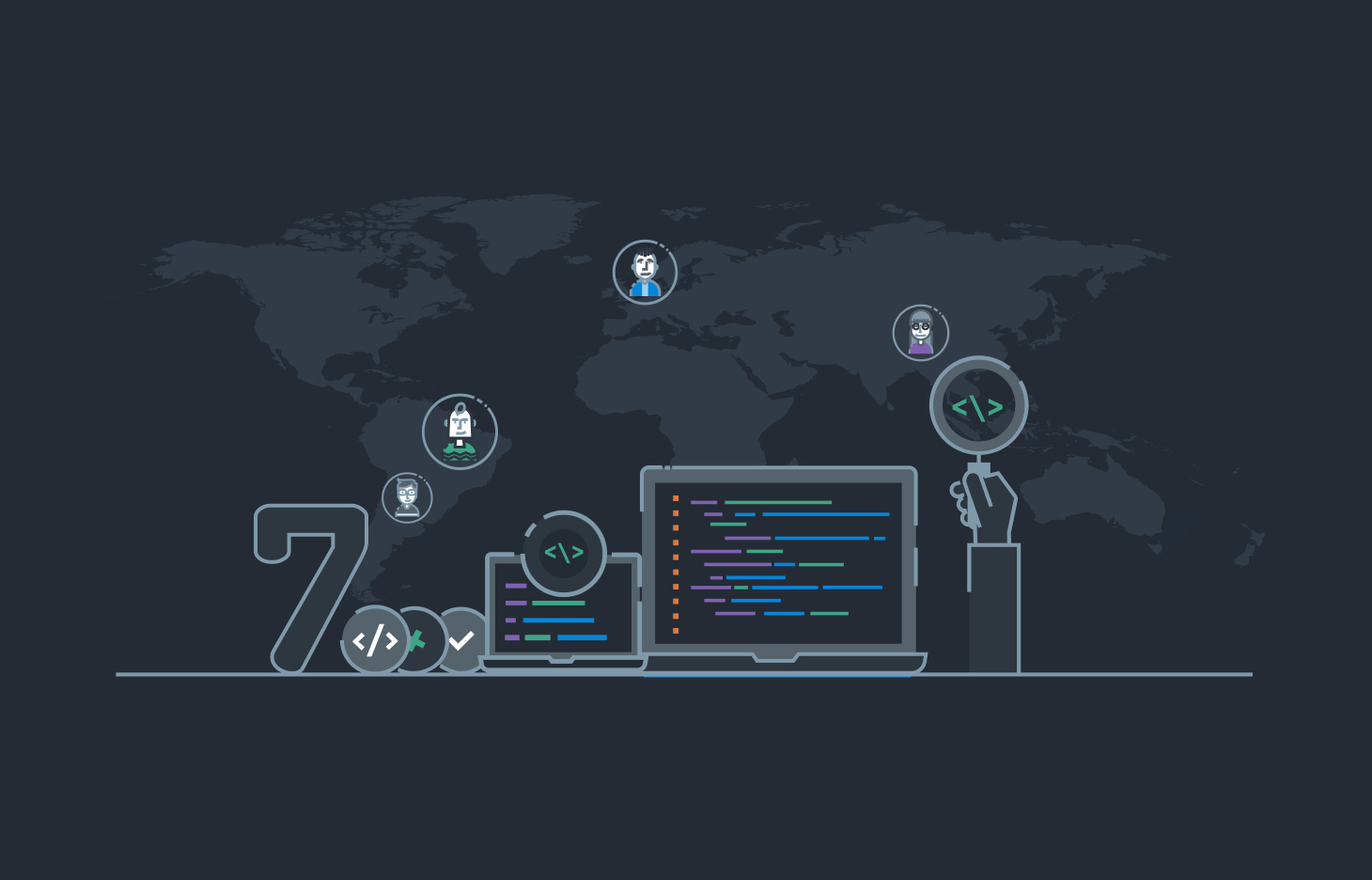 There's plenty to think about when it comes to hiring remote workers outside the U.S. But one of the most challenging - and potentially frustrating - areas is regulations. Untangling the confusion behind compliance with employment and immigration laws can be a huge headache, especially if you're not sure where to start.
Of course, complying with remote work regulations will depend on the unique situation of your company and your workers. Lucky for us, regulations for hiring remotely outside the U.S. are easier to follow than you might think. We'll help you navigate the labyrinth of regulations by going through seven basic aspects to consider.
1. Understanding Taxes and the IRS
Yikes, taxes are tricky in any country. When it comes to hiring remote workers outside the U.S., there are two key questions to ask about your employment relationship:
Is the Remote Worker Living Outside the U.S.?
Since we're talking about hiring remote workers outside of the U.S., the answer is yes. This is great news because the IRS says that money earned by foreigners living outside the U.S. is considered foreign source income, not U.S. source income. That means payments to this worker aren't subject to reporting or withholding.
Remember that if the remote worker does live in the U.S., or is a U.S. citizen, that would change the game. With U.S. residency or citizenship, any remote work performed would be considered U.S. source income and taxes would apply.
Is the Remote Worker an Employee or a Contractor?
The IRS often asks U.S. companies to differentiate between employees and contractors in order to determine how these workers will be paid and with what benefits.
However, for foreigners performing work outside of the U.S., you can always hire them as contractors. This is great news for your company, as you can hire great remote talent without worrying about the intricacies of the tax system. Even if you hire them on a "full-time" basis, they're still categorized as contractors under the IRS and you won't be subject to payment reporting and tax withholding. You can also discuss whether to hire as a contractor or employee with an employer of record (EOR) which can help with hiring abroad. What is an EOR?
This is a win-win situation for U.S. companies and foreign remote workers living outside the U.S.! We'll talk about this worker category for the remainder of this article. Let's look at other aspects of hiring remotely that apply.
2. No Social Security Payments
For the foreign remote contractor living outside the U.S., there's no need for social security and Medicare deductions. Geography here matters. Social security applies to workers living in the U.S., otherwise not. In this case, you won't have to worry about social security contributions or deductions for your remote worker's wages. Easy-peasy.
3. No Immigration Visas
For the remote worker living outside the U.S., you won't have to worry about visas either. Immigration visas are only necessary for workers on American soil. In the case of hiring foreigners outside the U.S., no green card or other visa is required. Another hiring headache resolved!
4. Defining Schedules



When you hire a remote worker on the contractor model, it's extremely important to define expectations about schedules and time off. In the U.S., paid time off (PTO) is a mixed bag of personal days, vacation days and sick days that are given as a company benefit. For a foreign remote contractor, this model of time off might not apply and depending on your company, there may be different expectations for contractors.
In this case, it's important to define expectations with your remote worker. In the contract with a remote worker, set the worker's schedule, determine weekly hours and talk about expectations for any service interruptions due to time off. Setting these terms of engagement will put everybody on the same page so that there aren't any surprises.
5. Protecting Confidentiality
It's also a good idea to protect your company's intellectual property through a confidentiality clause in your remote worker's contract. Of course, you should also have secured technology for transferring work and files. Legally, however, it's important to have these clauses so that you can take action if any code is copied or sold, or if any disputes come up. Remember that this goes for any worker contract - whether hiring inside or outside of the U.S.! In all cases, you should protect yourself by writing up a clear contract
6. Dealing With Payment
This is one of the more challenging aspects of hiring remotely outside of the U.S. Paying your remote workers will sometimes depend on your worker's home country regulations and technical limitations. For example, you may be able to pay your remote worker via Paypal or another service, if available in the home country.
Otherwise, you may have to pay your worker via an international transfer. Sometimes there are fees involved in this or high currency exchange rates, so it's best to find a digital solution. There are plenty of good global solutions these days, such as TransferWise and Google Pay. It's vital to discuss options with your remote worker and see what the best option may be.
7. Resolving Doubts With a Specialized Recruiting or Staffing Agency

While hiring remote workers outside the U.S. has its benefits, you may encounter some complexities in finding the right remote workers or dealing with some of the logistics. In this case, it's a good idea to enlist a specialized recruiter or staffing agency for help. Using a specialized agency with experience hiring remote workers, such as TECLA, can streamline this process, both if you're looking to recruit a direct-hire or utilize a staffing service.
Whatever your needs for remote workers, specialized agencies like this can help connect your company to foreign remote talent. They can provide staffing services, such as help with payroll and HR, or recruitment assistance to hire a remote worker directly. Either way, a specialized agency can help smooth the way.
Overall, there are great benefits to hiring remote workers outside the U.S., including no taxes, social security payments or immigration visas needed. In some ways, it's even easier than hiring inside the U.S.! However, some of the recruitment and staffing intricacies might be more easily handled by a specialized agency. Now that you're equipped with all the information about hiring remotely, you decide!
Disclaimer: The information in this blog post ("post") is provided for general informational purposes only, and may not reflect the current law in your jurisdiction. No information contained in this post should be construed as legal advice from TECLA or the individual author, nor is it intended to be a substitute for legal counsel on any subject matter. No reader of this post should act or refrain from acting on the basis of any information included in, or accessible through, this post without seeking the appropriate legal or other professional advice on the particular facts and circumstances at issue from a lawyer licensed in the recipient's state, country or other appropriate licensing jurisdiction.
TECLA was extremely helpful in ensuring that the right developers joined our team.
We've had great results with TECLA's recruiting. The developers we hired allowed us to drastically increase the pace of our development process and try new things more efficiently. This is crucial for us as we continue to grow!
Start
Hiring
---
Fill out the following form if you'd like us to reach out with more information.