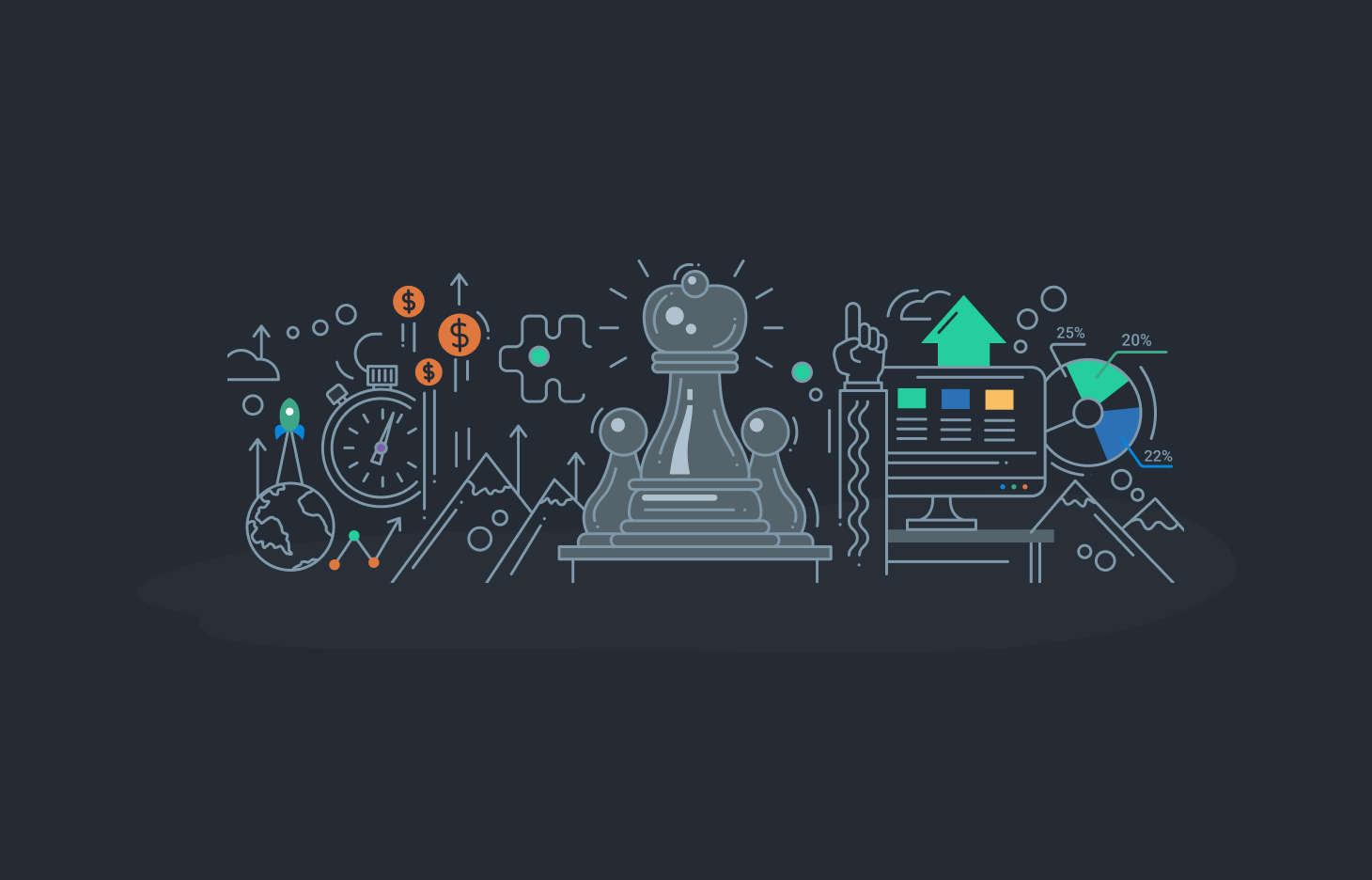 Just because your company is remote doesn't mean it can't have company culture. In fact, cultivating a strong remote culture is even more important when your team is scattered around the world.
For in-office models, company culture may happen naturally, without a lot of planning from management. But for remote work, you may have to be more proactive about how you build the virtual office. This is the perfect opportunity to consider the specific remote culture you want for your company and to think intentionally about the way your virtual team connects and collaborates.
We'll help you get started with our top 15 strategies for building an engaging remote culture. Some of these tips follow traditional practices, some go outside the box. We hope you'll pick and choose the strategies that are right for your company and build the virtual office space that your team deserves.
1. Create a Virtual "Water Cooler"
The water cooler gap is real. While in-office workers have informal conversations when getting water or coffee, remote workers generally don't have the same informal opportunities for building personal relationships. You can create a virtual "water cooler" by providing digital spaces for your workers to chat, joke and give personal updates. For many companies, this involves Slack channels or chat rooms dedicated to specific topics. Encourage your workers to participate and have fun in these spaces so they can build stronger relationships and feel more connected on a personal level.
2. Make Time for Virtual Team Traditions
Another essential part of team building is traditions. Creating virtual team traditions will depend on each specific group. Some common ideas, however, include virtual happy hour on Fridays (where workers join a video chat with their favorite beverage), meme challenges, ongoing sports brackets, and even weekend gaming competitions. Many of these traditions will arise naturally if you empower your workers to take some time during the week for team building.
3. Keep Your Virtual Office Door Open
There's nothing as frustrating as being kept in the dark, especially when you're working remotely and can't go knock on your boss' door. Clearly communicating company decisions and policies, is vital. Keep your virtual office door open by talking frequently and transparently about what's going on. Your workers will feel more connected to the company and better understand their roles within it.
4. Cultivate Shared Values in the Work Itself
Of course, company culture doesn't just involve fun after-work activities. It's also inherent in the work itself. Your workers should feel like they share common ground on how they work and the way they communicate. Disparities in work create disparities in your team, and of course, in the company culture as a whole. Spend time cultivating shared values with your virtual team. For example: How do managers follow up? How do team members collaborate? What happens when a deliverable is delayed? The way your workers act and react says a lot about the company culture. Ideally, you should create these shared values by modeling them. Use the tone of voice you think your workers should. Set clear standards for the quality of work. Show collaboration by asking employees for their opinions. Model shared values and discuss disparities when they come up.
5. Get Face-to-Face in Video Meetings
Putting a face to a name can make a big difference. Try to create facetime during meetings or standups so that workers feel connected to other virtual team members. The simple fact of knowing what somebody looks like creates a more personal relationship. Encourage video meetings so that workers aren't just getting a name in an inbox.
6. Give Constructive Feedback
Remote work should never be a cycle of receiving deadlines, submitting work, receiving more deadlines, repeat. Your workers should feel like they're in a trajectory of development and improvement at work - just like they would in an in-office environment. Be sure to create checks and balances so that everybody is receiving constructive feedback about their work, including new goals and challenges. This kind of attention both shows appreciation for employees and makes them feel like real improvement is being made.
7. Facilitate Coaching
Coaching goes hand-in-hand with feedback. Identify leaders that would make good coaches for workers in the same area. You can even make it a formal remote program that includes bi-weekly one-on-ones to discuss development and training, as well as informally check-in about different issues (such as work habits, leadership, industry insights, etc.). This coach-player dynamic will let your workers connect and feel like they have growth opportunities at your organization.
8. Encourage Coworker Challenges
Some of the best goal-setting comes from peers. Set up space where coworkers can challenge each other to professional or personal goals. Examples include: practicing a client presentation in front of others or going to the gym three times a week. Anything for coworkers to interact and challenge each other to new heights. Unlike feedback or coaching, these challenges can be fun, silly and personal, even when they relate to work goals. Make sure there's some reward, too!
9. Integrate Pair Buddies
It's also a good idea to have informal conversations with different virtual team members. This is especially important when your remote company is large or segmented. Create a random weekly pair buddy, so that every team member can chat with others about anything at all - they decide! The company Helps Scout even uses a Slack integration called Donut to create random pairings. These types of social programs encourage interaction and connectivity among your workforce.
10. Reward Good Work Publically
Make your workers feel appreciated by proclaiming their good work publically. You can do this using visible messages on Slack or Wordpress, or even using a tool like WooBoard. Create a system of digital compliments so that workers know they're valuable. This also helps other workers feel motivated to get their name recognized.
11. Require Friday Updates
Another way to encourage your workers to do good work is to require Friday updates. Many companies, such as Zapier, have their workers send a weekly update on what they accomplished that week. It's a good way to make workers feel empowered about what they're capable of, while also creating an easy accountability measure. These Friday updates also showcase the work each virtual team member has done so that everybody's on the same page.
12. Offer Digital Benefits
Your remote company likely offers a benefits package, but does it include digital-specific items? It's important to think about what your remote workers could need or want as they work from their remote workstations. This could be as simple as a birthday promo coupon for a company product, or even a subscription to a popular digital service such as Spotify. You decide what may be interesting to create a unified sense of remote spirit.
13. Embrace GIFs, Memes and Videos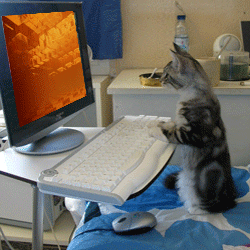 Lean into the digital sphere by using GIFs, memes, and videos to create a playful tone for your company. Obviously, these won't be appropriate for every online conversation, but they can help foster more informal conversations and reflect the kind of jokes you might hear in a physical office. In particular, videos are great ways to get personal and speak directly to your virtual team members.
14. Take Your Workers' Pulse With Weekly Surveys
Don't leave worker satisfaction to chance. When creating your remote culture, you should check-in and see how you're doing. Sometimes it takes trial and error to create the best possible remote culture. Send your employees a weekly survey or use a tool like Chimp or Champ to find out how they're feeling and what areas still need improvement.
15. Plan In-Person Events, if Possible

Of course, nothing beats in-person connections. If possible, try to plan a yearly retreat with your company, or create opportunities in different cities for employees to meet up or volunteer together. By facilitating these in-person events, you'll strengthen connections and relationships so that your remote teams run even more smoothly.
Overall, creating a remote culture can take time, effort and a little creativity, but it's essential to engage your employees and establish strong relationships. You can use our 15 top strategies as a blueprint for your company's remote culture or cherry-pick the ones you like best. When you create a strong virtual office, you're sure to see successful connections and collaboration within your team.
TECLA was extremely helpful in ensuring that the right developers joined our team.
We've had great results with TECLA's recruiting. The developers we hired allowed us to drastically increase the pace of our development process and try new things more efficiently. This is crucial for us as we continue to grow!
Start
Hiring
---
Fill out the following form if you'd like us to reach out with more information.