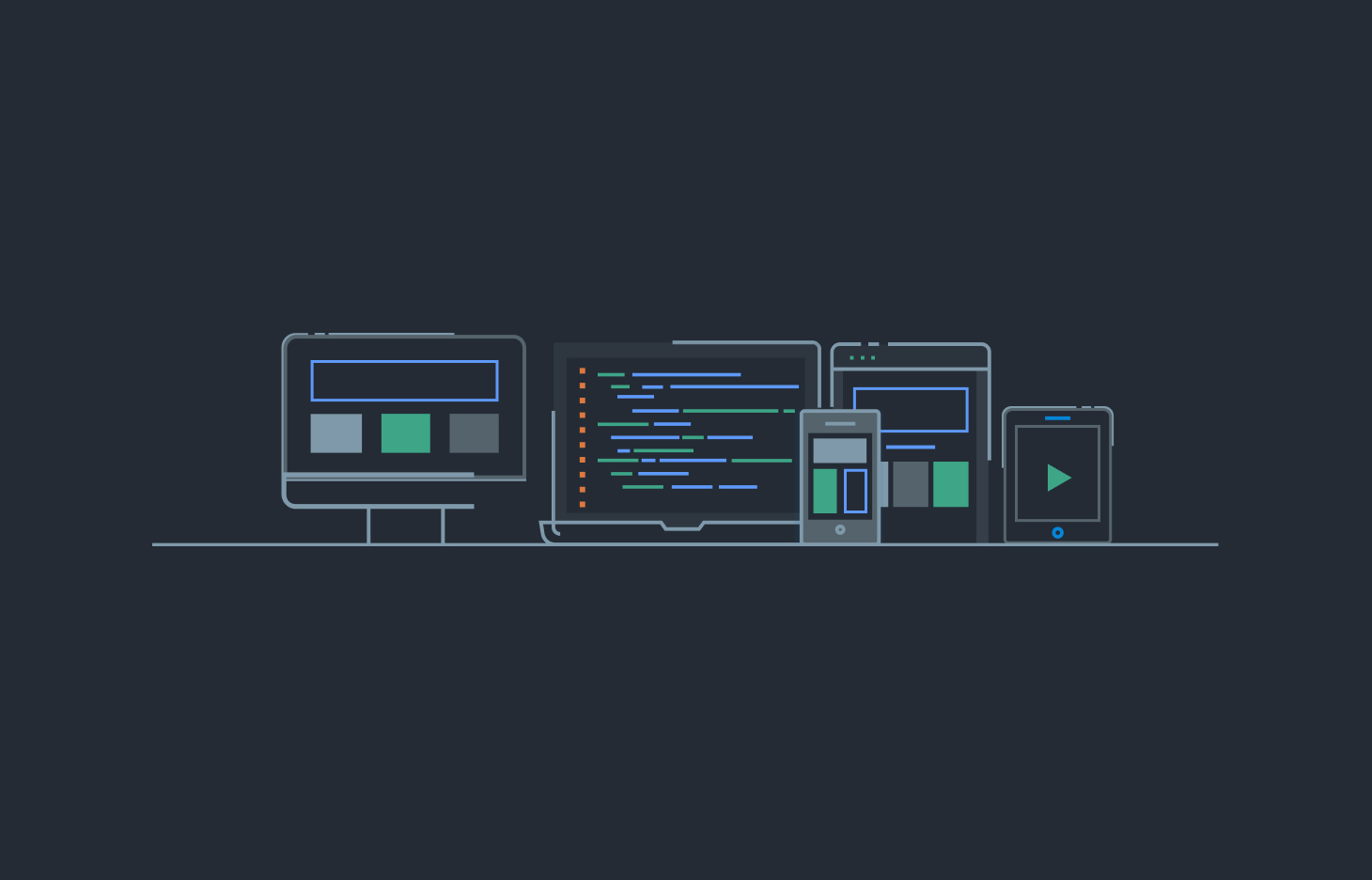 Remoter, digital nomad, telecommuter… whatever the name, this new type of worker is winning over more and more enthusiasts. It's not hard to see why remote work gives you the flexibility to live the life you want - wherever you want. By building a location-independent career, you can work remotely to see the world while killing it at your job.
Nowadays, there are countless success stories of remoters who took on the world while doing great work. If you're looking for some remote work inspiration, check out our list of 15 famous remoters who created their own top careers. If they can, why not you?
1. James Hamilton, Lead Engineer @ Amazon
James Hamilton, the mastermind behind Amazon's Web Services, leads all tech infrastructure and data centers. He takes remote work off the map, literally. Hamilton works from his boat home and often sails to Hawaii to work from there. Whenever he's anchored in Seattle, he might stop by the Amazon headquarters - otherwise, he works remotely on the water. This engineer/sailor is an inspiration to think outside the box when it comes to creating the remote lifestyle you want.
2. Christian Mairoll, Founder and CEO @ Emsisoft
Emisoft is a fully-remote anti-malware tech company that Christian Mairoll runs from his farm in New Zealand. In his free time between managing employees across the U.S., Europe, and Asia, he feeds his chickens and sheep and gardens with his wife. Sometimes he walks to the nearby beach as well. Mairoll has coupled a relaxed rural lifestyle with the fast-paced world of tech - a win-win situation!
3. Jack Mann, CEO @ Vibes
Jack Mann leads Vibes, a company that makes innovative earplugs, from his van. His on-the-road lifestyle means that he's constantly on the move and has lived across 11 different states since he first started. All his work as CEO is done on wheels, which he says has made him more productive and successful.
4. Breanden Beneschott, COO @ Toptal
Breanden Beneschott didn't just travel to 30+ countries while managing Toptal, a developer marketplace. He actually founded the company during his nomadic adventures. Because Toptal focuses on the global marketplace, he felt strongly about "practicing what we preach" in terms of growing a distributed team and seizing the opportunities of global travel.
5. Luis Suarez, Consultant @ IBM
Unlike others on this list, Luis Suarez didn't found his own company. Instead, he stayed employed by top group IBM when he went remote. For the last 12 years, he's been enjoying the Canary Islands and traveling worldwide as he gets work done for IBM. This example goes to show that remote work isn't just for the entrepreneur - traditional employees may also be able to take advantage of remote working!
6. Matt Kepnes, Founder @ Nomadic Matt
In the case of Matt Kepnes, travel is part of his business. He started Nomadic Matt to share his travel blogging with the world so that others can have more affordable and authentic travel experiences. He's quite the expert, with trips to 100 countries under his belt. Of course, he works remotely as he explores the world.
7. Mike Elgan, Freelance Writer
Mike Elgan is a tech writer who turned his skills into an anywhere career. He has headlined in top tech magazines - such as Computerworld, Forbes, and Baseline - and does it all through remote working. He's a professed semi-nomad who enjoys traveling while writing columns.
8. Cassie & Shay, Founders @ Bucketlist Bombshells
This power duo came together to create their company Bucketlist Bombshells, offering courses to spur working women to create an online business so they could work remotely and check off their bucket lists at the same time. They do the digital nomad thing and stay in a different city every three months or so while growing their business.
9
.
Jay Meistrich, Founder @ Moo.do
Jay Meistrich founded Moo.do, a comprehensive task manager that integrates with top apps for an all-in-one project experience. He leads his company remotely and finds that traveling makes him 25% more productive. The novelty of travel gives him the focus to work hard and play hard in his new surroundings.
10. Rolf Potts, Freelance Reporter
Rolf Potts is an award-winning travel writer who has published in Nat Geo, the NYT and Conde Nast Travel. He's best known for coining the idea of "vagabonding" and has written books on long-term global travel. Travel is a key element of his writing, so he's constantly on the move for stories
11. Nicole Faith, Founder @ 10-Carat Creations
Nicole Faith started as a remote worker for Squarespace, which sparked her interest in starting her own location-independent business. Soon, she quit her job and started a fully remote design company, 10-Carat Creations, which gave her maximum independence. From there, she began her life as a digital nomad and finds that her productivity is boosted by the itch to explore her location after getting work done.
12. Larry Ellison, CTO @ Oracle
Larry Ellison is the Chief Technology Officer at Oracle, but he runs the show from several locations around the world. He even bought an island near Hawaii, called Lanai, where he sometimes works from. Otherwise, he lives the high life and works remotely from one of his many luxury homes.
13. Kate Kendall, CEO @ CloudPeeps
Kate Kendall founded 100%-remote CloudPeeps, a top freelancer marketplace. CloudPeeps has teams all across the globe and Kendall has shown her personal support for remote work by doing it herself from numerous spots worldwide.
14. David Hassell, CEO @ 15Five
15Five is a startup focused on performance management based in San Fran. But the CEO, David Hassell, works remotely from Sedona. While he travels occasionally to San Fran and the company's other offices, he believes in their globally distributed model, which he's a part of. He decided to move to Sedona to focus on his young family and enjoy the stunning landscapes.
15. Jenaya Robinson, founder @ Lesson Plan Diva & Marry Me Magazines
Jenaya Robinson was a first-grade teacher who used her graphic design skills to start Lesson Plan Diva, a site for teaching resources. She then started to get the travel bug and decided to quit teaching and focus on her site. She also founded a wedding stationary site Marry Me Magazines and has lived in several different countries while managing both companies.
We hope these 15 famous remoters have sparked your inspiration! There's no one way to do remote work. (Come on, James Hamilton lives on a boat.) You can find a remote company to work for, create your own freelance client base or be the boss of your own remote company - or anything in between.
If remote work is appealing to you, start by brainstorming what kind of remote work you would like to do. Remember that you don't necessarily have to create a start-up to go remote: numerous remoters work for remote companies and are highly successful under this model. Depending on your industry, there may be huge opportunities to work for remote companies. In particular, the tech industry is packed with opportunities, especially for JavaScript, Python and Node.js programmers. Set yourself up for success by preparing for the interview. If you're a Node.js programmer, you can take a look at our Node.js interview questions for a leg up.
Whatever remote work you're interested in doing, we wish you the best in your remoter quest!
TECLA was extremely helpful in ensuring that the right developers joined our team.
We've had great results with TECLA's recruiting. The developers we hired allowed us to drastically increase the pace of our development process and try new things more efficiently. This is crucial for us as we continue to grow!
Start
Hiring
---
Fill out the following form if you'd like us to reach out with more information.