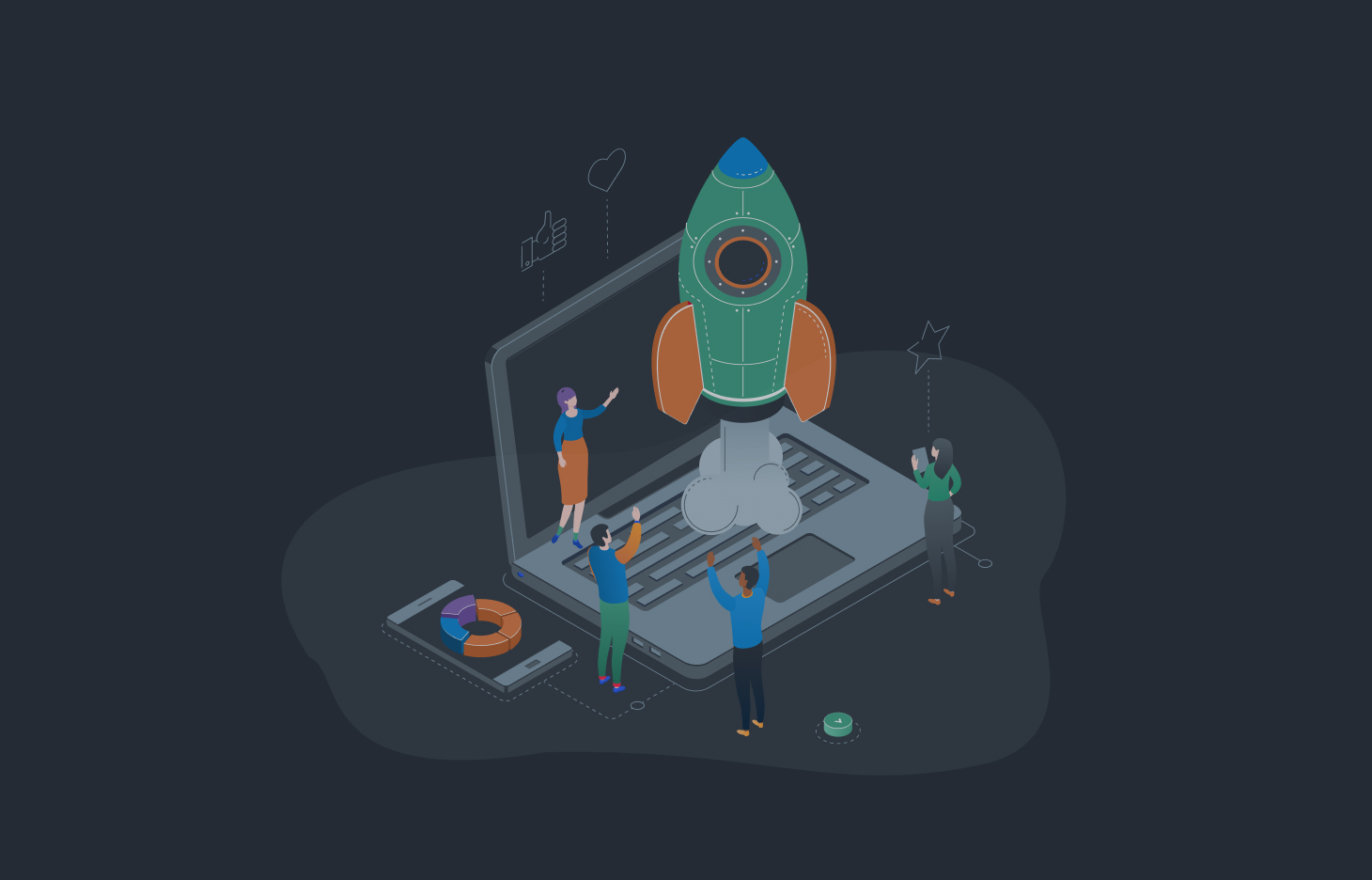 Remote work is a win-win for businesses - and employees. Everything from productivity boosts, global talent and newfound freedoms, the benefits go on and on.
But you don't have to take our word for it. Hear it directly from companies with successful remote working models!
Below, you'll find our pics of the top 10 remote companies' insights. These insights from leading businesses will give you an idea of how remote work can change us for the better.
1. Remove Geographical Obstacles - and Long Commutes!
"No more scrambling in the mornings to get dressed, fumbling for car keys, and getting stuck in traffic. So long as you're disciplined and have set up an effective home office, it's natural to remove commuting (and all the hassle that comes with it) from the equation."
-Attentiv
One of the best benefits of remote work is that you can attract top talent from all over the world. If you're looking for special skills or the right fit for your company, you can get a larger pool of candidates by going global. Recently, Latin America has become a hub for tech talent and is playing a growing role in the global IT industry.
But as Attentiv mentions, removing these geographical obstacles is also beneficial for employees. For many, remote work means skipping a long commute to a more traditional job, saving time and money. That's great news for employees, too!
2. Focus on Productivity, not Politics
"Because you don't score points for sitting at your desk it's impossible to pretend you're working. Not being in an office greatly reduces office politics and employee conflict, yet our always-connected tools like Slack and Google Hangouts means that we actually know our co-workers better than many companies where people share cubicles in the same building."
-TeamSnap
Contrary to popular belief, remote work is highly collaborative. Especially IT companies, where employees are constantly connected and chatting on tools like Slack. Remote work is the best of both worlds: you get a remote community but without the politics that happen when employees work in close proximity. Common complaints of loud phone conversations, interruptions, and daily conflicts are removed by working remotely. And as TeamSnap says, there's no competition over trivial matters: it's just about the work.
3. Solve Diverse Problems With Diversity
"Monocultures are dangerous, and hiring people from different locations naturally helps you avoid them by giving you a huge injection of diversity. When your teams have a wide range of cultural perspectives to draw from when approaching problems, your company will do a much better job of navigating challenges."
-GitHub
Diversity matters - and is good for business. For GitHub, the diversity you can cultivate with remote teams is unparalleled, as you can create teams with players all over the world. These different cultural perspectives in turn can help solve problems in innovative ways. There's nothing better than celebrating cultural differences and seeing how they inform good work.
4. Boost Availability Without Burnout
"Having people who can work at a moment's notice, and on weekends. When you develop a large network of remote people who work different hours, it almost guarantees that you will ALWAYS have someone available to get last minute work requests done. And in this industry, last minute is a frequent thing."
-Codebusters, Inc.
Work today is fast-paced and ever-changing. With a remote team, you can tackle the last-minute nature of your work by having an around-the-clock team. For many companies, this is an ideal solution for covering company needs, without overstretching your team with overtime and late hours. Often, remote companies avoid burning out their teams by having overlapping time zones and schedules that guarantee quick responses and solutions to unexpected problems. As Codebusters says, having this network of remote workers gives you the peace of mind that there's always somebody available to pitch in.
5. Build a Greater Sense of Trust

"Workers at 37signals needn't ask permission to go on vacation or specify how much time they'll take. We tell them: just be reasonable, put it on the calendar, and coordinate with your coworkers. If you let them, humans have an amazing power to live up to your high expectations of reasonableness and responsibility." 
- David Heinemeier Hansson, author of Remote: Office Not Required
With remote models, what matters is the work. All the rest - vacations, schedules, logistics - is secondary. At 37signals, this means there's a greater sense of trust. Remote workers at this company decide when to take vacation and for how long. There's no formal policy, just trust in your workers to be reasonable and responsible. In turn, this kind of trust and flexibility often creates higher employee satisfaction and loyalty.
6. Enhance and Expand Company Impact
"We're able to expand the impact of our work – and improve the lives of thousands of kids – by working on the ground in districts all across the country."
-TNTP
Depending on your industry, remote work can even give your company new power by expanding your reach. For example, TNTP uses remote workers to create change in different neighborhoods across the U.S. Unlike an office approach, which would be limited to several branches in a handful of cities, TNTP was able to hire remote workers in distinct places for a more grassroots impact across the board. For other companies, this may look different: opening a new office in a city abroad, discovering different business lines or even finding clients in new hemispheres. Regardless, remote work has a unique ability to expand impact, wherever you're looking to grow.
7. Keep Employees Happy
"If an employee wants to spend more time with their children, pursue a hobby, or simply structure their day in a way that's more conducive to tapping into their best work habits, they can do that."
Happy employees=happy employers. With the flexibility that remote work offers, employees are more satisfied and able to create an ideal work-life balance. In fact, Inspired HR has seen their employee retention rate climb to 100% after introducing remote work. These kinds of figures are happening across companies and industries due to the satisfaction of employees and employers alike.
8. Invest Cost Savings in Other Areas
"Since we no longer have costly overhead and the numerous fees associated with running an office, we are more able to take on smaller clients that would of previously been unprofitable."
One of the most interesting benefits of remote work is the cost savings that come with cutting out office overhead. For companies like Inspired HR, these savings can be fed into new clients or projects. Being able to recycle these savings in new ways can be an exciting frontier for remote companies looking to invest money in areas that previously weren't within reach.
9. Make the Most of Cloud Convenience
"Since everything that we do is online, all the information and work that we do sits in the cloud. This means that the information will always be backed up, is always real-time, and is accessible at any time of the day by anyone."
Forget about searching for an important file in a cabinet. Remote work helps facilitate convenient organizational practices by having everything documented online. This kind of real-time and secure documentation takes remote teams to the next level. Everything can be shared and stored on the cloud to make it easier to access and keep track of agreed-upon deadlines and changes.
10. It's the Future of Work
"It feels like the future: We genuinely believe that how we're set up will be very normal in a few years. There are certainly challenges and we're still figuring a lot of it out. It's fun and a huge privilege to be able to be part of this innovation and experiment and share our learnings."
-Buffer
Remote work is the future. As Buffer mentions, we still need to learn how to adapt and make the most of remote work. However, this learning process can be fun and motivating, as remote working practices become the norm and both employers and employees start seeing real benefits. There's nothing better than being a part of the future, and knowing that changing our working models today will directly impact workers worldwide tomorrow.
So, there you have it. As these remote company leaders know well, the benefits of remote work are endless. With it, we can see boosts in key areas such as global talent, productivity, diversity, availability, trust, business impact, employee satisfaction, cost savings, and convenience. These remote companies' insights help us understand how remote work is creating change across organizations for the better. By creating remote working models, these companies are seeing the future of work.
Lucky for us, it's looking pretty bright.
TECLA was extremely helpful in ensuring that the right developers joined our team.
We've had great results with TECLA's recruiting. The developers we hired allowed us to drastically increase the pace of our development process and try new things more efficiently. This is crucial for us as we continue to grow!
Start
Hiring
---
Fill out the following form if you'd like us to reach out with more information.